EggFest Ontario, 2013 - Saturday
All photographs Copyright © 2013 Jon R. Vermilye
Other Pages:
RV Related Pages
Fiberglass Trailer Information
---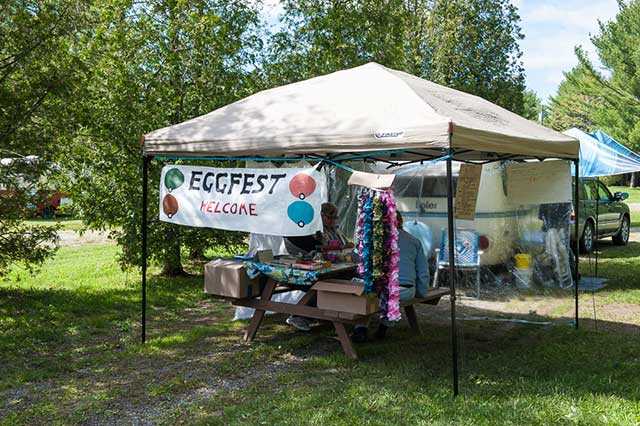 Day two of EggFest Ontario dawned bright & sunny, although a bit cold at 42°F (although I should also list the temperature in Celsius - about 6°C, since I'm in Canada). Anyhow, a nice day that was into the 60's (mid teens °C) by the afternoon.
The scheduled events for Saturday include trailer tours as well as some technical workshops at 11:00AM, and from 2:00 - 5:00, viewing of baby pictures & trying to connect them to the "grown up" individuals. At 5:00 a bring your own dinner was attended by most at the pavilion. The awarding of door prizes & the 50 50 raffle followed dinner. After that, more music & chat both at the pavilion & around a campfire.
---